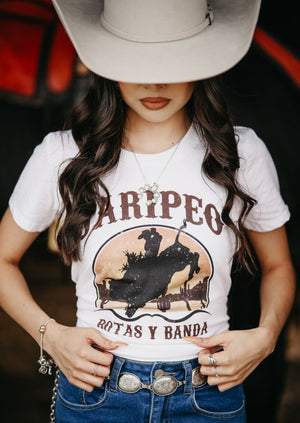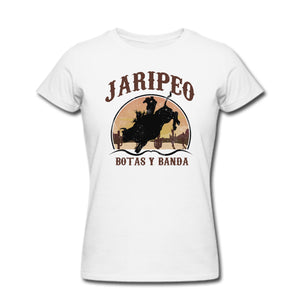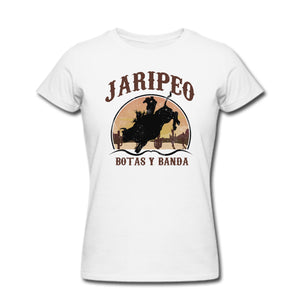 JARIPEO BOTAS Y BANDA T-SHIRT™ (FITTED WOMENS CUT)
DESCRIPTION:
Its not rodeo season, its JARIPEO season! Jaripeo, botas y banda to be exact! Inspired for the love of jaripeos, western wear and all of our beautiful supporters who love wearing Guariz merch to the JARI'S! Women's cute t-shirt, runs true to size. Model wearing size SMALL.
 
PLEASE ALLOW FULFILLMENT OF THIS ITEM FROM 5-10 BUSINESS DAYS PLUS SHIPPING.